I'm a huge advocate of continuous learning. To me, you only stop learning when you're dead! Given what has gone on in the world in 2020, I would say that levelling up is incredibly important. Now, you don't need to do this in a formal setting if you don't want to as there are many ways. Here are 3 easy ways to level-up your skills.
AD *this post contains affiliate links
3 Easy Ways to Level-up
Readly
This is the perfect app for those of you who love magazines and into informal learning. Magazines are the perfect way to learn something new or, to find inspiration. The *Readly app is great because you can take your magazines with you. Yes, I know a few of us are still on lockdown but when you are able to leave the house, you can read magazines whilst commuting.
I mean there are around 4500 magazines that you can browse and read offline or online. Whether it's fashion, interior designing, lifestyle or travel they've got something for you. A bit of an amateur tech geek like me? They've got an entire section on tech. Woop! Woop!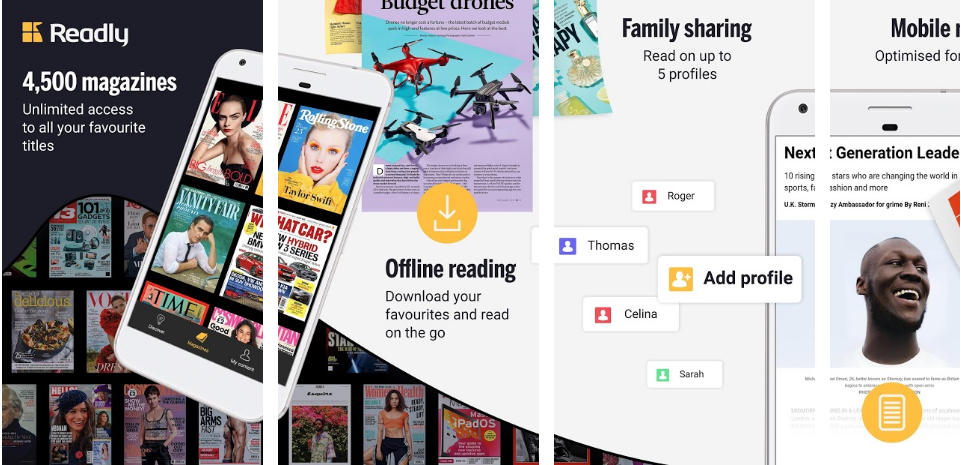 Because Readly is like your virtual magazine library, you can share with up to 5 people in your family. It's like the Netflix of magazines. Also, if you have a favourite magazine you can set an alert to be notified of the latest issue. You can also check out previous issues whilst waiting for the latest drop. If you're interested you can sign up for a free trial *here and dive straight into your favourite magazine. Let me know in the comments which is your favourite magazine. Mine is UK Vogue for the fashion photography inspiration.
Skillshare
Another easy way to level-up your skills is through Skillshare. I signed up recently to improve on my editing skills. If I see an image in a magazine that inspires me, I would want to know how to recreate it in my own way. This is where Skillshare comes into play. You can find a plethora of online classes that you can take. Usually these are given by experts in their field who can give you real and practical advice on the how to's. Referral link to register here.
YouTube
My final tip is to watch YouTube videos. It isn't only for watching the latest fashion lookbook or, vlog. You can find just about anything that you want to informally learn on YouTube. I will be using it to learn how to make macramé wall hanging decorations. Let me know in the comments if you'd like to see that. Just search for what you want to learn and presto!
These are my 3 easy ways to level-up your skills. What skill do you want to learn or improve on? Remember you can sign up for your *free Readly trial.
As always, thank you for reading and remember to subscribe for my monthly newsletter and you can follow me on Instagram.
Until next time, be well! x