We can all agree that travel plans have suffered for 2020 and it's still a bit tricky to travel, depending on where you go. I had a bunch of places I really, really wanted to go but alas, God said to sit down! In light of this, here are 4 places on my 2021 travel wishlist. Fingers crossed it actually happens.
4 Places on my 2021 travel wishlist
Indonesia
Of course it had to be first on this travel wishlist. I spent a week in Bali a couple year ago and have had a hankering to return. I'd love to spend a month exploring Indonesia and everything it has to offer. I would even want to see the komodo dragons, despite the fact that they're terrifying and dangerous. Have you been?
Tokyo
I have had this on my wish list since forever. Somehow, I haven't been able to make this happen, yet! Every time I see someone has been in Tokyo, I get excited to go myself.
Greece
Next up on my travel wish list for 2021 is Greece. I've been to Santorini, which I travelled to all for under £150. Leave me a comment if you'd like to know how I did it. I also went to Zante before but there are so many islands that make up Greece.
Truth be told, I'd also like to re-visit Zante aka Zakynthos but preferrably at the end of the season. Less people, more affordable and I could swim in warm waters.
Istanbul
I've been to Turkey a couple times before and each time, I leave wanting more. There's a since of adventure and a richness of culture that just makes me feel. Also, the food and hammam spas are simply delightful. No one does a body exfoliation quite like a hammam. You leave feeling all dolphin like and a glow that rivals the sun.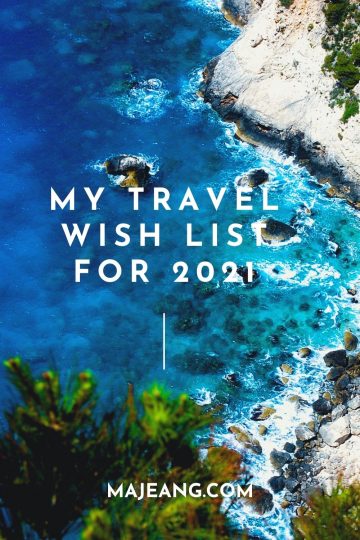 Personally, I don't things will ever return to pre-Rona days and in some ways, it's a good thing. Whether I get to go to all or any in 2021 remains to be seen. However, it's good to have dreams to work towards and that folks are my 4 places on my 2021 travel wishlist….so far. How about you, where would you like to go?
Thank you for reading and remember to leave a comment, I would love to know what's on your travel wish list for 2021.
Until next time, be well! x