Hello my lovely giraffes! Happy November! The rest of 2018 is flying by like the end of a loo (toilet paper) roll! Today's post is about a blue jumper I got from Nastygal when they had their 50% off sale. I chose it because it's cold and with the dreary winters we get in the UK, I felt a bright colour would help combat winter blues. Read on to find out how to style a blue jumper.
How to Style a Blue Jumper
Black and White Skirt
I had a black and white leopard skirt from Boohoo and thought the colour combinations would go perfectly. I paired with some burgundy knee high boots to complete the look.
This is an outfit I would wear to work with a leather jacket for added warmth.
Jeans and Trainers
I love a casual look and had to style the blue jumper with my favourite pair of jeans at the moment. They're from H&M and are so comfy, sufficient rips and rose gold buttons instead of a zip.
To add to the casual look, I threw on a pair of addidas trainers and a Burberry trench coat. The coat I bought 2 years ago second hand and got it for a really good deal! You don't always need to buy brand new especially if it's an investment piece like a Burberry trench. I also got the statement earrings from Nastygal, which are surprisingly light to wear. Click here to check out their statement earrings.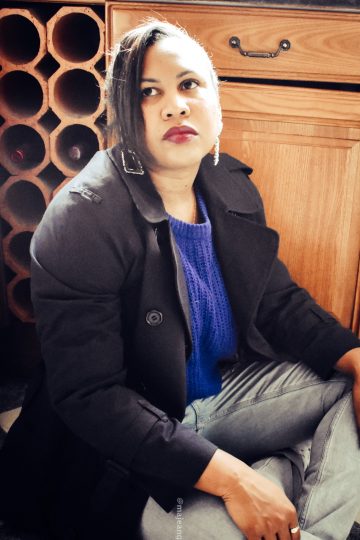 You could also style the blue jumper with leather leggings or, a pair of shorts over leggings and boots. Now I'd love to know how would you style the blue jumper? Let me know in the comments. I'm always looking for inspiration.
Thanks for reading and don't forget to sign up for the weekly newsletter before you leave.
Until next time, be well!
x