Happy Tuesday peeps! Isn't this month speeding by? I always remember the saying that March roars in like a lion and goes out like a lamb. Is that how it is for you? Today is the first official day of spring and if I could do cartwheels, I would :)! Anyways, today's post is looking at how supplements can help you. Before we continue, please consult your GP before you start taking any kind of supplements and do your research!
*contains affiliate links
How Supplements Can Help
I am a firm believer that a healthy diet for our individual make up is important, however sometimes we may need an extra helping hand. Case in point I was diagnosed with a vitamin D deficiency about 3 years ago.
Vitamin D
If you live in the caribbean or any other country where sunshine is the norm, vitamin D is never in short supply. However, if you live in the UK, or any temperate country sunshine can be in short supply, hence the deficiency. Vitamin D comes from the sun and helps our body absorb phosphorus and calcium. These are needed for healthy teeth and bones. Also seeing the sun improves your mood! Ever notice how you feel when the sun is out? My GP prescribed vitamin D supplements and said I would need to keep on top of it.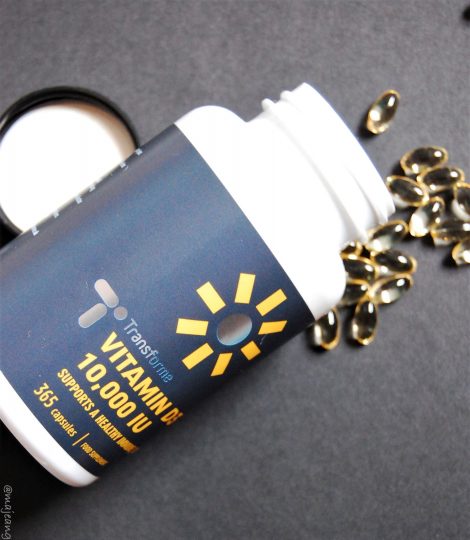 I recently started taking Vitamin D3 supplements from Transforme* and so far so good. If you're anything like me you might get a bit bored taking tablets, especially if they're massive and smelly. Luckily these supplements are neither!
Pre-biotics and Pro-biotics
I've talked about this before (here) but felt it would be good to mention it in this post again. Our gut is considered the second brain in some health circles and it's important to have healthy bacteria rolling around in there. Having both types of biotics helps with digestion and absorption of the much needed nutrients.
I've used this particular powder for almost a year and love it because of it's versatility. This can be added to water, smoothies, juices and yoghurts. Plus it has a pleasant taste and that for me is a winner! I will definitely be re-purchasing this product.
Vitamin B Complex
There are about 8 B vitamins and they help our bodies function properly. If I was ever feeling run down, best believe my mother's mantra was, 'take a B complex'. We can get most of the B's from the foods we eat, which is fantastic! Funnily enough, you can find a range of vitamin B's in honey with a host of other vitamins and minerals. *Gold Bee has a range of natural honeys that you can try. But if you find yourself stressed, getting migraines, have inflammation and skin redness you might need to get your vitamin B levels checked.
Take a vitamin B complex only if I need it. For instance if the next few months will be hectic and difficult, I start taking a vitamin B12 to get me ready.
In conclusion, nothing beats a well balanced diet along with drinking water but, sometimes this isn't possible all the time. Always remember to do what works for your body because every body is different. This is another little way of showing yourself self love.
Do you take any supplements? Let me know what you take and how they help in the comments below.
As always thank you for reading and please be sure to subscribe to keep up to date.
Until next time, be well!
x
*sample provided by Transforme UK but opinions are all my own
Save
Save
Save
Save
Save