Welcome to Day 11 of 12 Days of Christmas Blogmas. I was contacted by Juno Medical to blog about what makes me smile for their #brightestsmile competition and I thought Christmas would be the perfect time to take a stroll down memory lane. Here's my brightest smile memory story.
Brightest Smile Memory
Picture it London 2015! You'll get the reference if you're a Golden Girls fan ;). I digress. Anyway, I was having a crappy year; break up, moving, less income and all the emotional/mental baggage that brings. My beautiful cousin decided we should go on holiday to give a change of scenery. Between her and my mother's contributions I could swing the holiday costs. I was incredibly excited because it was a place I'd never been before and it was warm. You remember my blog post to Tunisia?
Holiday is all booked and so is my annual leave…yaay! Whilst browsing twitter (@majeang) I stumbled across a competition by MasterCard and the prize was to go to the Cannes Film Festival. Easy to enter but really, I'm not expecting anything from it…I never win competitions.
Priceless Surprises
I'm in work and get the kind of message I only read about in books or other people experience. OMG! I won! Unfortunately, it overlapped with our Tunisia so I called my cousin and said we need to do this. She eventually agreed after I explained what the prize entails. Flights for 2, accommodation, film premiere and outfits to walk the red carpet. Need I remind you that I don't win anything? So, this was huuuuge!
The girl who is going through probably the most difficult period in her life is suddenly walking the red carpet. Hair styled, makeup professionally done and a gown! Plus, the added benefit of seeing celebrities like Charlize Theron (girl crush) and Tom Hardy! I smile and tear up a bit, to think that for one moment, life wasn't so bad after all.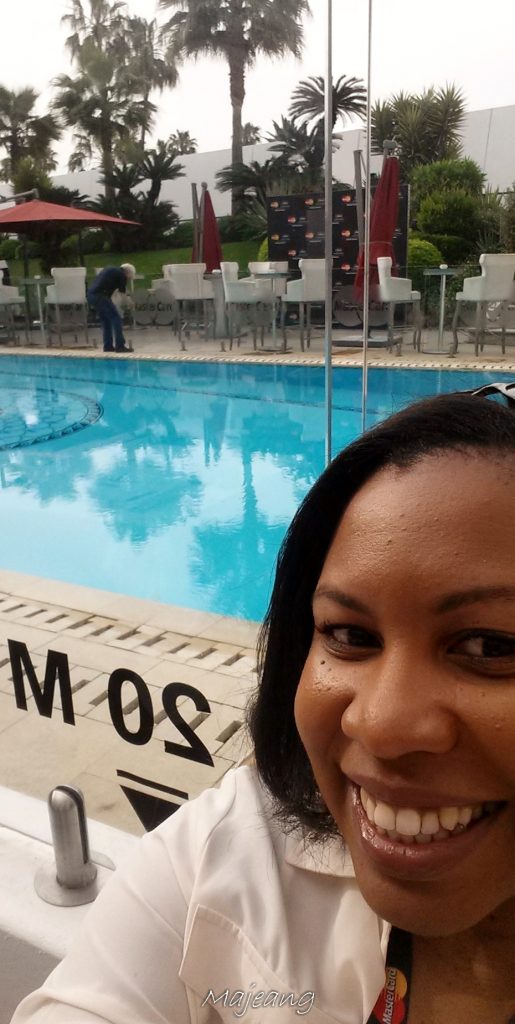 I'd love to know what's your brightest smile memory? I'll happily smile along with you and probably do a little wine 😉
We've got one more day left of my 12 days of Christmas blogmas. I hope you've enjoyed it as much as I have? See you tomorrow. As always thanks for reading and commenting. Don't forget to subscribe if you haven't done so already!
Until next time, be well
x
Save
Save
Save