Hello my beautiful people! Is it cold or is it fricking cold? Brrr! Anyway today's post is another gift guide. Except this guide is focusing on small businesses. Specifically, this is a Christmas gift guide with Etsy. I decided to share some love to small businesses who are selling on the Etsy website. Nothing here is sponsored and actually some of the gifts I'd love to receive.
Christmas Gift Guide with Etsy
Self-Care Gifts
We all know the importance of self-care particularly as 2020 continues to challenge us. Here are a few gift ideas for the person in your life who needs a bit of physical self-care pampering.
A wooden bath caddy is something I've been dreaming of owning. Just imagine sinking into a wonderfully smelling bath, candles are lit and having a glass of something delicious in front of you. Not to mention an iPad with your favourite e-book.
I found this beautifully handmade wooden caddy for £24.50 with free UK delivery. The seller makes these out of walnut, pine and reclaimed wood.
Sticking with self-care, handmade soy candles and candle melts would be a beautiful gift to give. Imagine lighting a cranberry, orange and cinnamon candle and snuggling under a heavy blanket whilst sipping on some hot chocolate.
If you like the sound of that, Lanji candles have a great selection and is very popular with candle lovers.
My final gift suggestion in this category is a snuggle blanket. Most people love snuggling in a blanket especially if it's absolutely freezing. You can get personalised blankets from Duncan Stewart Shop in a variety of colours.
Alternatively, a chunky knit handmade to order blanket from Alice Bethan Creations is 100% vegan, would be most welcomed.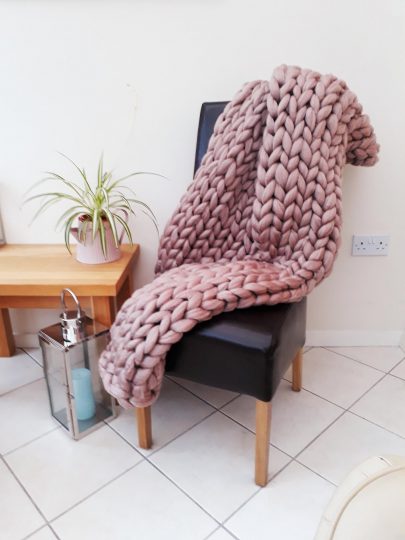 Home Ware
More and more people are spending time at home and actually noticing things they would like to improve. How about giving that house proud person something for their home? It doesn't need to be massive or costly. If you know the gift receiver well enough, you could pick something perfect for their home. For instance, vases are beautiful additions to a room.
The female form has been turned into a vase and is incredibly popular. Usually it carries a hefty price tag but, Leveque Boutique has it reasonably priced at £30.
Another option is this decoupage African scene by The Painted Giraffe UK which can also be a night light.
For the plant lover in your life who doesn't have a garden, pretty indoor plant pots would be an excellent gift. These ceramic plant pots come with succulents already in them and a leather strap to hang them.
I hope you enjoyed this Christmas gift guide with Etsy and if you need more inspiration, please check my ultimate gift guide. Have you seen anything that you would like to receive or give? Let me know in the comments below.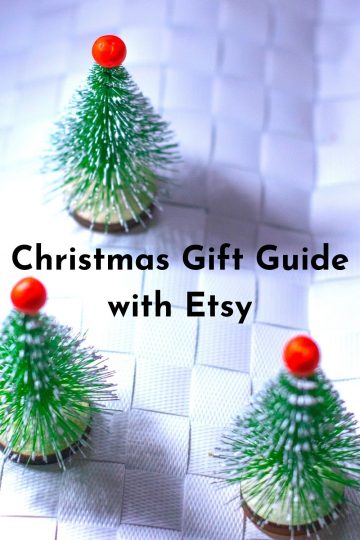 Thanks for reading and leaving a comment, it's so appreciated.
Until next time, be well! x