Hello, my lovely giraffes! It's been a hot minute since my last skincare post (read here) and I've got a good one for you. Today, I'm sharing my thoughts on the Alex Steinherr X Primark skincare collection.
Alex Steinherr is a renowned Beauty Editor who has done a skincare collaboration with Primark. The Alex Steinherr X Primark skincare collection has 4 ranges within it and all within an affordable price range. There is nothing that is over £5 and all the products are vegan friendly, fragrance free and not tested on animals. It's been 2 years in the making so here are my thoughts on the products I purchased.
Alex Steinherr X Primark Skincare Collection
Sleep Spa Face Mask
This leave on mask comes in at £5 and is one of my favourites. Packed with hyaluronic acid, willowherb and chamomile, this mask promises to help tired skin recover whilst you're asleep.
The consistency is that of a light cream and is easily absorbed into the skin. I have used this alongside my vitamin C serum without any issues.
When I wake up in the morning, my skin is soft, supple and looks hydrated.
Score: 5/5
Anti-pollution Gel Hydrator
There has been a lot of talk in the beauty industry about the impact the environment has on our skin. Being that it's the largest organ we have, it makes perfect sense to find ways to protect it from pollution. This is something that the Alex Steinherr X Primark Skincare Collection has thought of.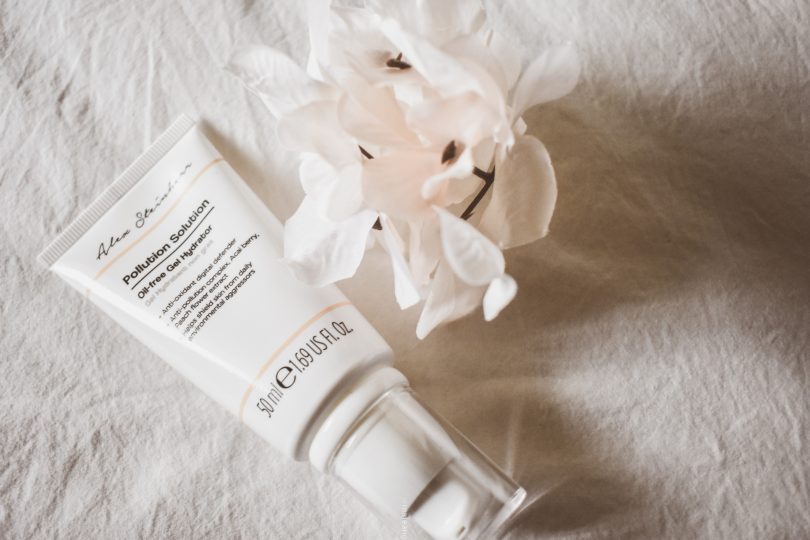 Enter the Anti-pollution oil free gel hydrator which is your first line of defence against pollution and the blue light from screens. Acai berry and peach flower are used in this product to help defend your skin.
The consistency is a mix between a gel and cream which can feel a bit sticky when it is absorbed into the skin. It wears well with my other day skincare products and costs £5 as well.
Score: 4/5
Facial in a Stick
This is a multi-purpose skincare product from the Plump & Glow range and comes in at £5. You can use it remove makeup and also to hydrate dry areas on the skin.
I would say it works at removing light makeup because of the size of the stick and what it will actually remove. For instance, don't expect it to remove any eye makeup as I don't think it was designed for that purpose.
It is easy to apply to the skin and emulsifies with water if you're using it as a cleanser. I have used it to hydrate the dry areas on my face but found the anti-pollution gel hydrator to be more effective. The facial in a stick contains hyaluronic acid, dragon fruit and cactus flower extract. This would be great if you're a light makeup wearer or, someone who needs to hydrate their skin on the go. I can see this working well if you travel a lot.
Score: 3.5/5
Plumping lip gloss
To be honest, my lips are already naturally plumped so I didn't try it out for the plumping effect. I tried it out to see if it would help with my dry lips and it does!
Coming in at £5 it has hyaluronic acid, dragon fruit and cactus flower extract as the Facial in a Stick. Perhaps because they're both in the same Plump & Glow range. I don't find it sticky and there is a tingling sensation which doesn't last very long on me.
Score: 5/5
Sheet Masks
There are 2 sheet masks in the Alex Steinherr X Primark Skincare Collection, Maximum Moisture and The Power Mask. I can only comment on The Power Mask as I haven't tried Maximum Moisture as yet. Both are priced at £3 each.
The Power Mask comes in 2 parts; the first part you apply to clean skin and the skin part contains the physical sheet mask which you apply to your face. You will need a scissors to open the packaging especially when you're trying to open the second part of the mask.
I left it on for 20 minutes as instructed and waited for the serum to dry. My skin did feel sticky for quite some time after but my face was left feeling soft and plump. There was no irritation or any adverse reactions on my skin. With that said I would use this mask when you're not in a hurry because of the stickiness.
Score: 4.5/5
Given that Alex Steinherr is an expert in her field, I expected nothing less than a great range which it is. It is even better because the collection is affordable for most people. There are more products due out and if it's something that I need, I will definitely trial it out and let you guys know.
Have you tried the Alex Steinherr X Primark Skincare Collection? What did you think? Let me know in the comments below.
Don't forget to subscribe! Thank you for reading and commenting.
Until next time, be well!
x