Hello beautiful! How are you? If you follow me on Instagram, you may have seen a poll I ran a few weeks ago where I asked if you wanted me to include restaurant reviews. The feedback received was a definitive yes! So here we are 🙂
My first review is of the Ham Yard Hotel restaurant.
Ham Yard Hotel Restaurant
Location
The Ham Yard hotel restaurant is based in Soho, with Picadilly Circus being the nearest tube station. The location is also perfect for those who are going to the theatre.
Venue
You know you're heading in the right direction because the lights lead the way.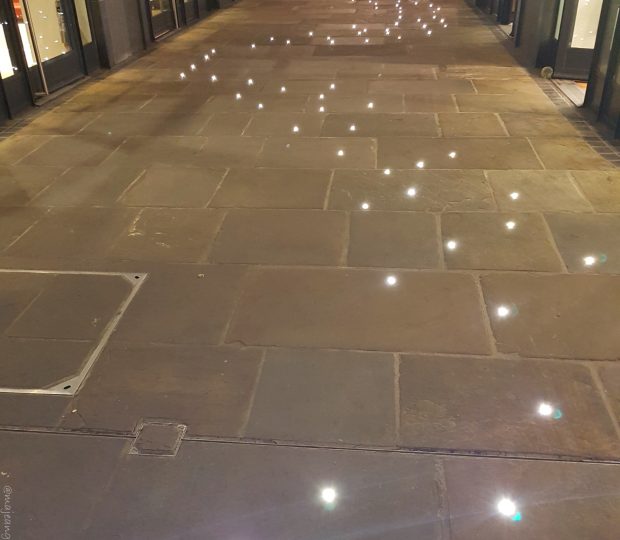 In addition to the lights, there's an abstract sculpture which gives a sophisticated and elegant vibe. Inside there's a feeling of opulence and that elegant feeling carries through.
The staff are incredibly welcoming and attentive. They add warmth to a place that could be intimidating because of the opulent feel.
Food and Drink
With a venue like the Ham Yard hotel restaurant, you would expect the menu to have a higher price point. From my perspective, it's more mid-range in terms of price. Starters start from £8.50, mains are from £18.50 and desserts £7.50.
If you are on a budget then you're in luck because they have a set menu. With that said, the food tastes pretty decent. I had the Braised Ox cheek for my main and dessert was, baked bread pudding. It was not necessarily earth shattering but well flavoured and substantial for me. If you have a bigger appetite then it may not be for you.
Where they really excel is in their cocktails! The cocktail and wine menus are extensive and the staff are able to assist you if you're having trouble making a decision.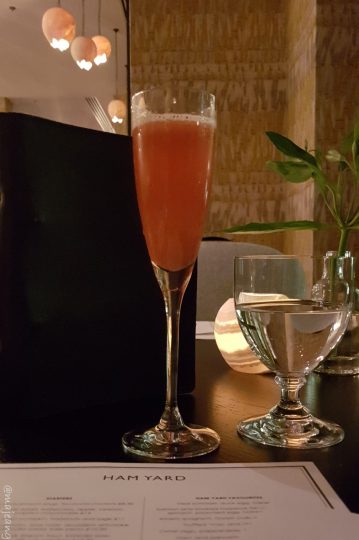 Final Thoughts
I enjoyed having dinner at the Ham Yard hotel restaurant. The restaurant is visually beautiful and I wouldn't mind going there for cocktails because it's where they shine. In terms of the food, it wouldn't necessarily be my first choice but perhaps I need to try other dishes on the menu.
The staff were amazing and did an excellent job of making me feel at ease. If you'd like to book a table to try yourself, click here.
Have you been to the Ham Yard for dinner or lunch? What did you think? I'd love to know what your experience was like so please leave a comment.
Don't forget to sign up for the weekly newsletter and thank you for reading.
Until next time, be well!
x