Hello my fashion giraffes! The UK seems to be finally having a real summer or at least the beginnings of one and that means we need to talk about shoes. If you're new here, then you probably don't know that I love shoes and it's one of my favourite topics. As you can see from the title, today's post is all about espadrille wedges. I think this is the perfect shoe for summer because it goes with practically everything. They're comfy and for anyone who finds it difficult to wear heels, these are a greate alternative.
Espadrille Wedges
Made out of canvas and a rope sole, espadrilles have been around since before the 19th century. Here are a few of my favourites and where you can wear them!
Summer Wedding
No I haven't taken a leave of my senses. You can wear espadrilles to a wedding if it's taking place outdoors, like a garden or beach.
Beribboned satin wedge espadrille
Also, if you're a bride who doesn't want to have a traditional type of wedding, then wedges can be a great alternative.
BBQ/Picnic
Summer isn't summer without a BBQ or picnic. They can either be a casual or dressy affair but lucky for you, espadrille wedges can fit either occassion. Besides there's nothing worse than having your heels sink into the grass.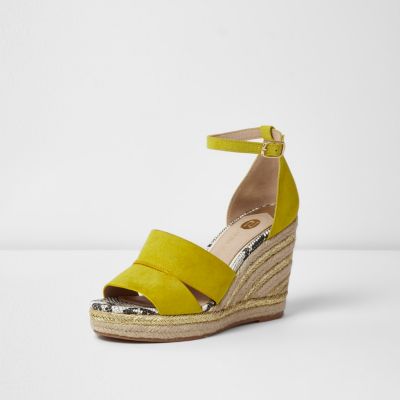 Canvas wedge espadrille
Brunch
Who doesn't love a brunch? A mix of breakfast and lunch foods, with a mimosa thrown in. For this occassion, a girl needs to wear some to keep her upright whilst balancing a plate of food in one hand and a cocktail in the next 🙂
jacquard wedge espadrille – Castaner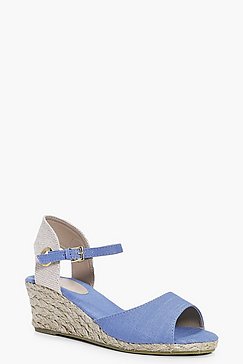 Where else would you wear espadrille wedges? Let me know in the comments below.
As always, thank you for reading and don't forget to subscribe for more lifestyle, travel and fashion posts! I've been feeling a bit more inspired lately so stay tuned 🙂
Until next time, be well!
x